Thanks to more than 30 years of experience, D & G Electrical Contractors, Inc. is proud to be able to offer customers a wide breadth of electrical services in Doylestown, PA. From the smallest jobs to the largest projects, we put our fullest efforts forward to make sure you're getting electrical work that's done right, up to code, the first time.
Residential and Commercial Services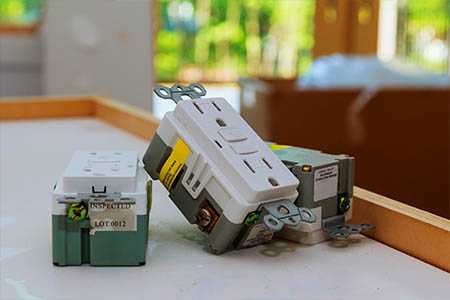 Our abilities encompass both residential and commercial projects. Count on an electrical technician in Doylestown, PA to adapt to your jobsite right away, to make sure nothing is overlooked or left unworked.
Our scope of abilities is tailored around the unique needs of your project—whether it's a simple installation or complete rewiring for your whole home. Some of the most common projects we're called out to work on include:
Ceiling fan wiring
Indoor/Outdoor lighting
Appliance hookups
Generator installations
Renovations
Emergency Services
Electrical problems don't follow a 9-5 schedule, which means you need to be able to rely on an electrician who can be there for you when you need it. D & G Electrical Contractors, Inc. is that company. We're available for emergency services on Sundays, in addition to throughout the week. When your electrical is compromised, give us a call for safe, reliable solutions.
Full System Upgrades
Not only are we the company to call for individual electrical projects, we're also capable of taking on large-scale system upgrades for your home! Count on us to replace old knob and tube wiring and update your panel to the standard 240V capacity specified by modern code. We're adept at stringing wiring for your entire home.
Troubleshooting
Not sure what the problem is with your electrical? Allow us to test circuits and check breakers to determine where, exactly, a problem might exist. We'll get to the bottom of it and set it straight, to prevent power failures, flickering lights, shorts and more.
Reach D & G Electrical Contractors, Inc. today at 215-345-0873 to get a free estimate on your upcoming electrical project and to speak with one of our expert professionals.